HEY COACHES, COURSE CREATORS, AND CONSULTANTS
There are so many people just waiting for your amazing offer.
They just don't know it yet, sooooo ….
Let's put your launch in the spotlight and skyrocket your sales with the help of paid ads.
On a scale of 1-10, how overwhelmed are you by your next launch?
(One being "Pssh … Nothing to this!" and 10 being "SEND. WINE. NOW.")
To all you ONES out there, we salute you. Anyone with a higher number – we get it. Launches can be a beast! There's the offer creation, the strategy, the copywriting, the design, the tech, the promotion …
If you haven't already bolted upright at 2:00 am, "sleep-planning" your launch, just wait. It's comin'!
BUT WHAT ABOUT ALL THOSE IDEAL "COLD LEADS" WHO'VE NEVER ENTERED YOUR ORBIT?
Get some launch relief with paid ads.
Good news for your sanity and sleep schedule: Facebook and Instagram ads can help relieve some of your launch stress by getting more eyes on your offer.
And not just any eyes, either. You can strategically target your IDEAL clients: people who are ready, willing, and excited to buy from you!
If you're like, "But I've already got a bajillion things to do on my launch to-do list," we've got something that can help…
Take a deep breath and reduce that stress with our done-for-you
Designed for business owners who are big on goals but short on time, our Launch Ads Management package takes everything ads-related completely off your plate.
While you focus on other parts of your launch, we'll handle your ads strategy, setup, optimization, and more!
This is perfect for you if:
✔ You want to run paid ads, but you have NO IDEA where to start.
✔ You're afraid that if you DIY your ads, you'll just waste a ton of time and money.
✔ You can't wait to hand your ads off to a pro and say, "Please do this FOR me!"
✔ You're excited to expand your reach and have your BEST launch yet!
Here's What's Included in Our Launch Ads Management: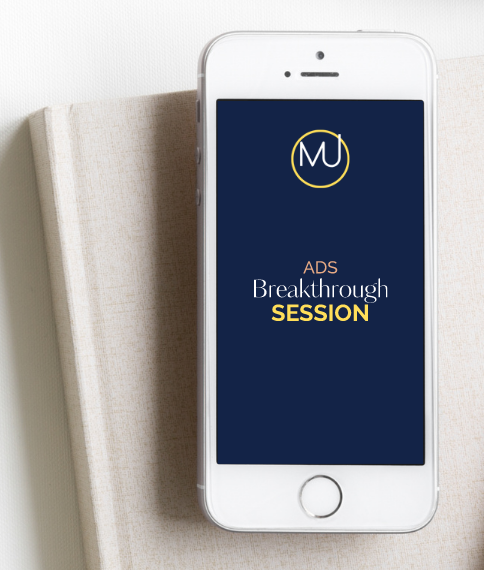 PART 1: STRATEGY
We'll kick things off with a 1:1, 90-minute Ads Breakthrough Session for an in-depth review of your business. We'll discuss the goals of your paid traffic campaigns and how to integrate the right strategy with your launch.
This includes:
✔ Complete funnel mapping as it relates to your campaigns – everything from your sales pages, checkouts, and confirmation page.
✔ Customized Facebook advertising strategy and scope – a visual diagram showing you exactly which ads will be running, and when.
✔ Ad messaging and visual strategy – aligned with your campaign to ensure you reach your warm, cold, and retargeted audiences.
✔ A custom ads campaign calculator – to set benchmarks and help you know what to expect when deciding on ad spend and revenue expectations.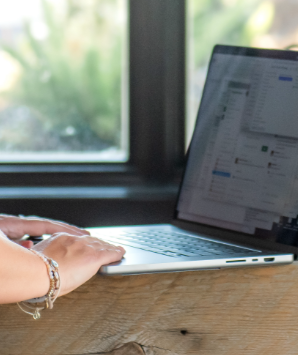 PART 2: CAMPAIGN SETUP
We'll kick things off with a 1:1, 90-minute Ads Breakthrough Session for an in-depth review of your business. We'll discuss the goals of your paid traffic campaigns and how to integrate the right strategy with your launch.
This includes:
Account Audit (last 30 days) & Updates:
Reviewing past campaign performance
Reviewing audience targeting
Updating aggregated events, if needed
Ensuring pixel firing
Evaluating past conversion rates
Reviewing your sales funnel
Ad Creative & Copy
Reviewing your ideal client avatar
Conducting audience research
Strategizing the right copy & visuals for different stages of your launch
3 Campaign Build-Outs:
Top-of-Funnel: creating ads to promote your bootcamp/workshop or event
Middle-of-Funnel: retargeting ads to prompt bootcamp/workshop signup
Bottom-of-Funnel: retargeting ads to your backend offer
Custom Audiences: created and saved for you to use again
Reporting & Optimization:
Optimizing your campaigns DURING your launch
Adjusting your budget based on performance
Turning off underperforming ads
Evaluating and problem solving, if needed
Real-time Problem Solving & Daily Eyes on Your Campaigns
After-Launch Services:
Reporting and debriefing
Introducing your custom 'in-between-launch' strategy of nurture campaigns that will increase your reach, grow authority, and build affinity with your audience
INVESTMENT: $4,000 FOR 1ST-TIME CLIENTS / $3,500 FOR RETURNING CLIENTS
To give your launch the attention it deserves, make sure to reach out to us
a minimum of 6 weeks before your launch kick-off.
Note: Your "kick-off" can be a webinar, workshop, bootcamp, or any other event designed to build excitement before you officially open your cart.
Our Launch Ads Management package runs for a total of 8 weeks,
so don't be surprised if we become business besties along the way. (Just sayin'.)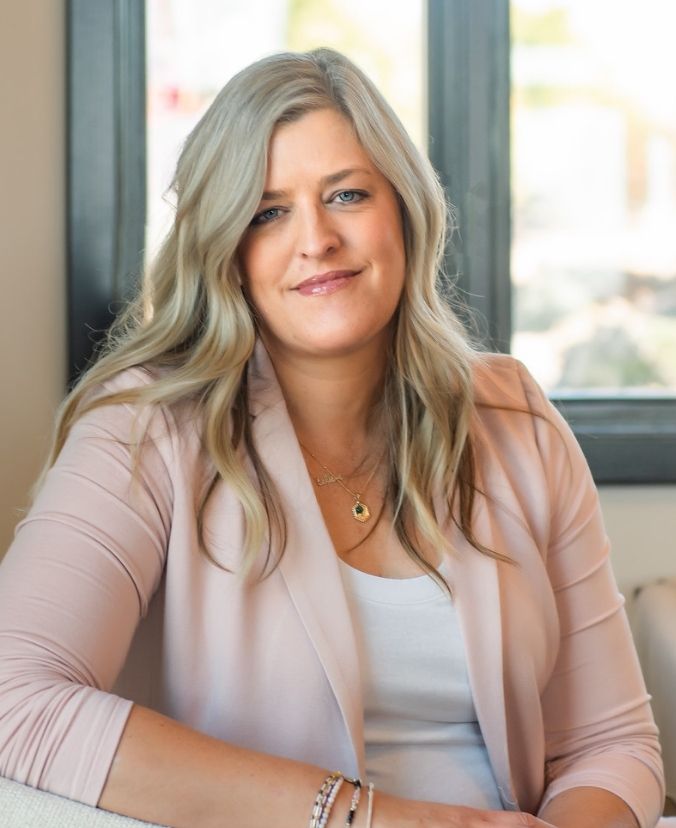 DID I FORGET TO INTRODUCE MYSELF?
I'm Amanda, founder of
MomentumUP Marketing
You can learn more about me and my ads management agency here, but the short story is this: We're here to help you scale your online business with support from paid ads.
As a boutique agency, we're also about highly personalized service. That means getting to know you and your goals on a deeper level. Plus, we're big believers in running a joyful business, so you better believe we'll share a few laughs.
If you're excited to get to know each other better and start a beautiful business relationship, scroll just a bit more to our final question …
Ready to simplify your next launch
and see better sales roll in?
Let's hop on a call to see if you and our Launch Ads Management
package are a match made in Launch Heaven!