Ready to get rolling with paid ads?
You're gonna love…
✓ More leads in your inbox
✓ More attendees at your webinar
✓ Record sales from your next launch
So, you already have a
great

offer.
You've created an in-demand course, product, or membership that's been validated by your target audience, and you've got the glowing testimonials to prove it! Maybe you've even live-launched your offer before, and are heading into round two or three soon …
→ The great news: You work in a magical place called The Online Business World, so you could (in theory) sell to anyone around the world.
→ The bad news: You have no idea how to reach these greater audiences. Sure, you've got a loyal following on social media and your email list …
BUT WHAT ABOUT ALL THOSE IDEAL "COLD LEADS" WHO'VE NEVER ENTERED YOUR ORBIT?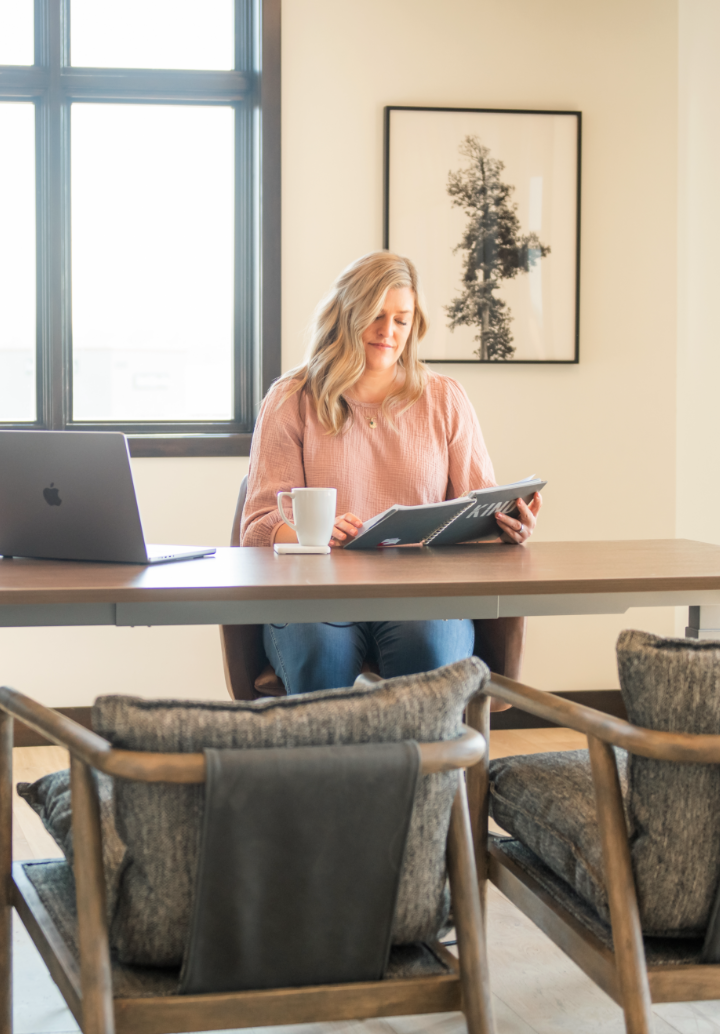 Don't worry; we'll handle the introductions.
As a boutique ads management studio, we'll use the power of Facebook and Instagram ads to get your offers in front of more of the right people. From there, it's all about increasing your impact and income (cha-ching!).
Knowing that every business is unique, we'll meet you where you're at and customize our services to match your goals. We serve a limited number of clients per month, so that we can provide a highly personalized experience.
Whether you're just looking for ads strategy or want us to handle the whole shebang (strategy, set-up, implementation, and full-service management), we've got you covered with our high-touch services below.
Three Ways to Work with Us:

Are you tired of constantly hustling to post on social media, chase leads, and monitor your phone 24/7? Imagine having an automated way to bring in new leads daily without the overwhelm. Our Ads Club is here to help you run your ads successfully without hiring an expensive ad manager.
Whether you're a beginner who feels overwhelmed by pixels and conversion rates, or an experienced marketer looking to scale your business, our Ads Club is your go-to resource. We understand that running ads can be tricky, but with our step-by-step guidance and proven strategies, you'll confidently launch Facebook Ads that bring in leads and sales for your business.
Inside the Ads Club, you'll find ongoing support, coaching, and the expertise of our ad strategists so you can optimize your ads and continue to see results. Don't let past failures hold you back from growing your business with the power of ads. Join the Ads Club today, fast-track your understanding of ads, and start making more money.
INVESTMENT: $1995/YEAR FOR COURSE + COACHING + BONUSES

Having launched before, you know that there's a TON of work involved. The offer creation, the copywriting, the design, the tech set-up … It's basically a (second) full-time job. By the time you get to selling your offer – that minor detail of making money – you're completely spent.
Still, while you may not have the energy to tackle ads, you need AND want them to help boost your sales. That's where we come in.
With our Launch Ads Management package, we'll manage your whole ads cycle from pre-launch to post-launch. This will free up your time and sanity so you can focus on other important elements of your launch – like rocking your webinar, hosting an amazing bootcamp, and maintaining high energy to field questions from interested buyers. Think of it as a simple way to reduce your launch stress while increasing your sales potential.
INVESTMENT: $6,000 FOR COMPLETE LAUNCH (APPROX 3 MONTHS)

Have you finally had "the talk" with yourself and admitted that you can't do EVERYTHING in your business? (We know … it's a hard pill to swallow when you're multi-passionate!). But like the savvy, established business owner you are, you recognize that focusing on CEO activities is far better for your business.
With our Monthly Ads Management service, we'll help you see ongoing and long-term growth from your Facebook and Instagram ads strategy. We'll be in your digital back pocket from month to month, managing your ads for your lead magnets, low-ticket offers,1:1 services, or evergreen/signature courses. You'll barely have to lift a finger.
Plus, the longer we work together, the better we'll understand you and your business, making it easier for us to recommend customized business solutions to help you scale with ease.
INVESTMENT: STARTING AT $3,000 PER MONTH

Which ever service you choose, we know you'll love:
✔ Never spending another Friday night Googling "How to run Facebook ads."
✔ Finally having complete clarity about how and when to run your paid ads.
✔ Having a team of ad experts in your back pocket who understands your unique business goals.
✔ Watching those "You made another sale" notifications pop up in your inbox, thanks to the right ads strategy.
Ready to hop on a quick call to
see if we'd be a good fit?
Let's get you on our calendar for a 15-minute chat!