RAISE YOUR HAND IF THIS IS YOU.
You just want someone to handle your paid ads for you.
You want to scale your business with the help of Facebook and Instagram ads but (and this is a big "BUT") … You'd rather be doing anything else. You, my friend, are perfect for our Monthly Ads Management service.
People keep saying to step into your CEO role.
So, that's what you're doing! You're slowly outsourcing more and more of those tedious tasks that ALWAYS end up taking more time than planned. And, as the established coach, course creator, or consultant that you are, you're leaning more into "CEO activities" – like strategizing your next big move or planning your next great offer. You've gotta admit it; it feels great to not have to sweat the small stuff!
You're SO ready to outsource ads
management, too.
It isn't just about saving time … although that's a big one. It's about having people who live and breathe ads management working on your business over the long term.
It's having a team of ads experts who will …
→ Keep up with the latest social media trends so you don't have to.
→ Save you from having to learn complicated tech and ever-changing algorithms.
→ Continually monitor, optimize, and tweak your paid ads on your behalf.
→ Strategize new ways to help you sell more of your offers.
If you're ready to make more money with paid ads
without sacrificing your CEO time, you're in the right place.
Our high-touch, 1:1 ads management service where we'll set up, monitor, and optimize your paid ads FOR you.
With this full-service package, you'll get expert eyes on your campaign daily, with high-level strategy and concierge management to help you scale your business.

• Weekly meetings for campaign review and performance to make sure we're meeting your pre-determined ad goals.
• Access to a private Slack channel for daily support so you can get quick feedback whenever a question pops up.
• Continued audience research & targeting to ensure we're always putting your offer in front of the people who need and want it most.
• Pre-targeting & re-targeting strategies to continually redefine and attract your best audiences.
• Optimizing campaigns to improve the outcome and income of your paid ads.
• Scaling campaigns to reach a wider audience of people who are ready to invest in you.
• Setting up and maintaining campaign reports so we can fine-tune and adjust as needed for better results.
BONUS: You'll also get access to all call recordings as well as our SOPs for running Facebook & Instagram ads, which you can share with your team.
INVESTMENT: Starting at $2,500 per month.
Our Monthly Ads Management package
is perfect for you if:
✔ You're an established business owner who's super clear on their products and positioning.
✔ You have an SLO (self-liquidating offer) or an evergreen digital course that's an integral part of your business.
✔ You're interested in running ads in between your signature course launches to grow your audience.
✔ You see the long-term benefits of having an ads manager in your back pocket throughout the year.
You should pass on this (for now) if:
✔ You're just getting up and running in your business.
✔ You dream of creating a digital product, but aren't quite there yet. (Soon, friend!)
✔ You've never launched before, and want to have one good launch under your belt before investing in paid ads.
✔ You love the idea of having an ads manager, but don't need one just yet.
BUT WHAT ABOUT ALL THOSE IDEAL "COLD LEADS" WHO'VE NEVER ENTERED YOUR ORBIT?
"Since working together, we've managed to bring in over $250,000 in sales just the last 2 1/2 months " – Josh Stanton
What will Monthly Ads Management
mean for your business?
We can't predict the future, but after working with many other coaches, course creators,
and consultants just like you, we've seen great transformations like these:
Life BEFORE Monthly Ads Management:
→ Wanting (but not having the time) to run your own paid ads.
→ Being completely intimidated by all of the tricky tech and changing trends.
→ Wishing someone would just wave a magic wand and have your ads done for you!
Life After Monthly Ads Management:
→ Finally having paid ads running in the background of your business.
→ Never worrying about the tech again, because we're ON it!
→ Having us tend to your ads account every day, so you don't have to.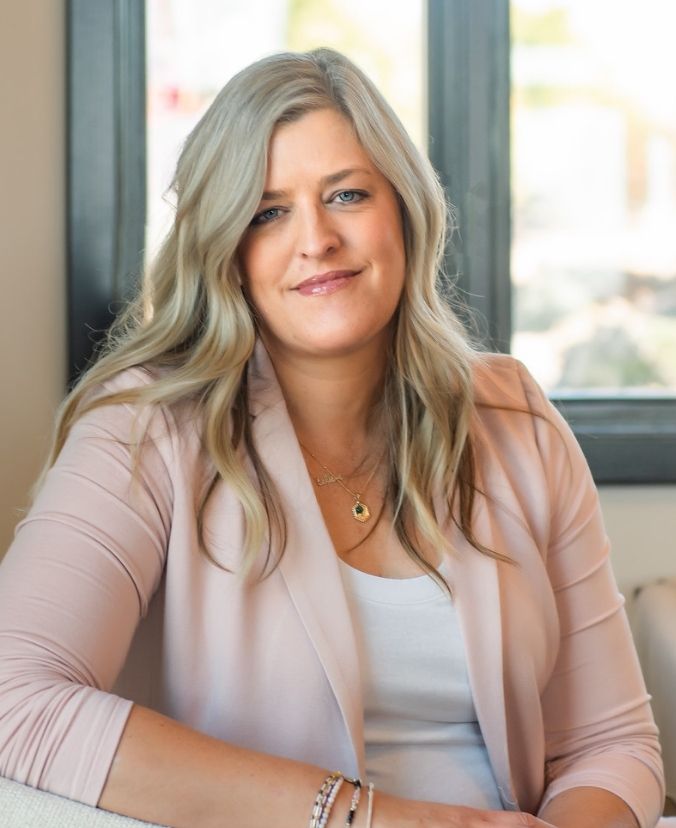 I'm Amanda, founder of
MomentumUP Marketing
You can learn more about me and my ads management agency here, but the short story is this: We're here to help you scale your online business with support from paid ads.
As a boutique agency, we're also about highly personalized service. That means getting to know you and your goals on a deeper level. Plus, we're big believers in running a joyful business, so you better believe we'll share a few laughs.
If you're excited to get to know each other better and start a beautiful business relationship, scroll just a bit more to our final question …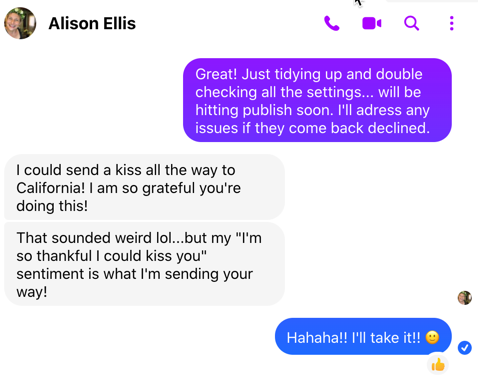 One more time for the people in the back
you can't wait to have a team of ads experts dedicated to your business to help you see long-term growth, we're here for you.
(Psst. To deliver premium service, we take on a limited number of Monthly Ads Management clients per year. If you're even just a little bit curious, make sure to book a quick call to see if we're a good fit!)